Are you running an event, seminar or training that is of interest to bookcareers.com?
Upload your own event here
BIC's EDI for Libraries (Half-Day) Training Course
02/10/2019 @ 13:00

-

16:00

£19.99
Ticket Information
| | | | | |
| --- | --- | --- | --- | --- |
| TICKET TYPE | SALES END | PRICE | FEE | VAT |
| BIC Members | 24-Sep-19 | £12.00 | £1.27 | £2.65 |
| Friends of BIC | 24-Sep-19 | £15.99 | £1.53 | £3.50 |
| Non-Members | 24-Sep-19 | £19.99 | £1.79 | £4.36 |
BIC's EDI for Libraries Training Course
This course is kindly sponsored by: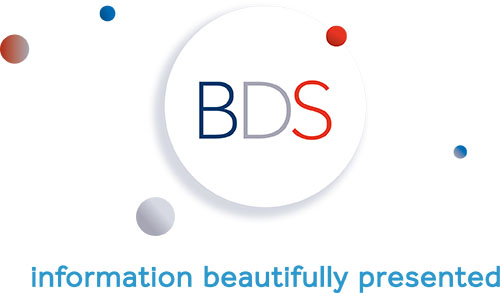 Purpose of the Course
Libraries rely on EDI to enable efficient electronic communication, such as exchanging quotes, orders and invoices with stock suppliers. Although this is a mature technology, it is important for libraries of all kinds to be able to understand and manage their EDI systems efficiently. This training course is designed to help librarians to manage EDI, to use industry standards, to solve EDI issues and to gain the benefits of their EDI investment.
Benefits of Attending 
This course will:
Provide delegates with the knowledge and confidence to understand and manage their library's EDI systems and the various methods of exchanging business messages, such as quotes orders and invoices, with their suppliers.
Include an overview of EDI, the EDI messages and standards and how to use them, and how to solve issues and obtain help.
Be an opportunity for librarians to dive behind-the-scenes and understand how their library systems and their supplier's systems communicate, developing the confidence to problem-solve with systems suppliers and stock suppliers when EDI issues arise.
Cover EDI as used by both public and academic libraries.
Course Level
This course is aimed at those who are completely new to EDI or who have had some involvement but have never felt completely at ease with EDI systems and standards. Attendees do not need technical knowhow but should understand the basics of key library processes, especially acquisitions. Library staff, who deal with third parties providing day-to-day EDI services, would also benefit from attending this course.
Course Outline
This workshop-style course consists of information slides with informal discussion combined with exercises exploring practical areas such as the make-up of EDI messages, mapping to the EDI standards, and how to cope with specific requirements. The topics covered will include:
What is EDI for Libraries?
How does it work?
Standards and technologies: Tradacoms, EDIFACT and APIs
Setting up EDI with the Library Management System and Library Stock Suppliers
Importance of EDI standards for Libraries
Exploring the benefits of EDI
How to solve Library EDI issues
How to obtain help and guidance
Are you running an event, seminar or training that is of interest to bookcareers.com?
Upload your own event here