Are you running an event, seminar or training that is of interest to bookcareers.com?
Upload your own event here
BIC's Metadata Primer Half-Day Training Course
11/02/2020 @ 13:30

-

17:00

£180 – £255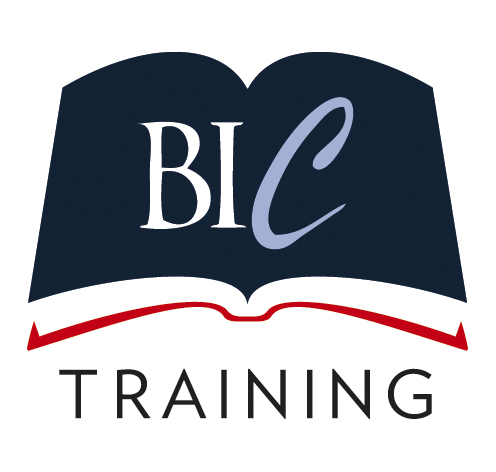 Created by the book industry, for the book industry
For an empowered, informed supply chain
Established in 1991, BIC is an independent, not-for-profit organisation without commercial objective or emphasis. We pride ourselves on working collaboratively with key stakeholders in the UK book industry to produce quality training courses that are created and delivered by expert, highly respected trainers on a wide range of supply chain topics. Being a not-for-profit organisation, BIC is able to offer all of its training at highly competitive rates. If there is a topic that you would like us to provide training on, that we do not provide at present, get in touch; we also welcome enquires about the provision of bespoke in-house courses.
BIC's Metadata Primer Course
| | | | | | |
| --- | --- | --- | --- | --- | --- |
| TICKET TYPE | SALES END | PRICE | FEE | VAT | |
| BIC & EDItEUR Members | 3 Feb 2020 | £180.00 | £12.19 | £38.44 | |
| Friends of BIC | 3 Feb 2020 | £222.50 | £14.95 | £47.49 | |
| Non-Members | 3 Feb 2020 | £255.00 | £17.07 | £54.41 | |
Purpose of the Course
Many twenty-first century book readers are searching for, discovering and purchasing books via the internet instead of browsing the shelves of a library or bookstore. Whether digital or in print, a reader's success in finding the right book for their needs dictates how well the book sells. And this success depends on metadata.
Increasingly, the power of metadata is replacing traditional selling techniques. In effect, the publisher needs to treat 'information about books' or 'product metadata' as its online sales force. Understanding how metadata is created and managed, how it is distributed through the book trade, and how it is used by retailers, libraries and readers is critical knowledge for today's publishers.
This course begins with a simple overview of what metadata means in the book world, linking what the publisher does with simple information like title, author, ISBN and price with what the outside world – the retailer or reader – sees. It describes how publishers can take responsibility for and manage that data. And it takes a look at the 'data supply chain' – how the key data gets from publisher to bookstore and library catalogue. It discusses how metadata can be given a commercial value, and how more comprehensive and more timely data can fuel extra sales.
The course covers the range of different metadata fields that can be supplied, the needs and expectations that retailers and libraries have, methods of data delivery and how publishers may be assessed on how well they meet those needs.
Benefits of Attending
By attending this course, delegates will:
Understand what book metadata is.
Learn which are the most important metadata elements
See how the metadata elements can be communicated
Gain an overview of the metadata supply chain
Understand why metadata is commercially valuable
Gain insight into how your organisation can improve its metadata
Course Level
This is a beginners' course. Anyone involved in creating and updating information about books – including new recruits into the book publishing sector, publisher's editorial, marketing, publicity, sales and production staff, micro-publishers and self-publishers – will benefit from attending this course.
Course Outline
Although the content of this course can be tailored to a certain degree to its attendees, the topics covered will include:
What is metadata for the book industry and what is it for?
The metadata supply chain
The commercial value of metadata
Elements of BIC Basic including how the elements support discoverability and reduce supply chain friction, and common errors
Improving your metadata
Beyond the basics
The Trainers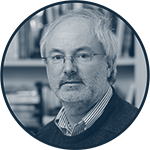 Graham Bell
Executive Director
EDItEUR
Graham is Executive Director of EDItEUR, and is responsible for the overall development of EDItEUR's standards and the management services it provides on behalf of other standards organisations (ISNI International Agency and the International DOI Foundation). He joined EDItEUR as its Chief Data Architect in 2010, focusing on the continuing development and application of ONIX for Books, Thema, EDItX and on other EDItEUR standards for the global books and serials sectors.
Graham is an experienced trainer and speaker. He previously worked for HarperCollins Publishers in the UK, where most recently he was Head of Publishing Systems.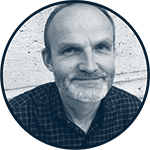 Chris Saynor
Standards Editor
EDItEUR
Chris is responsible for EDItEUR's book publishing standards including ONIX, Thema and EDItX. He joined the organisation in late 2016. For the previous eight years, Chris worked for GiantChair Inc. in Paris as a metadata specialist and project manager, and has been responsible for implementation of the Onixsuite application in many publishing organisations. He is widely known for his work with French industry liaison body CLIL and with BISG committees. Prior to that, Chris has a 20-year background in bookselling with Waterstones and WHSmith.
Feedback for this Course
"Excellent introduction to the importance of accurate and timely metadata." – Christopher Norris, Jolabokaflod
What immediate benefits have you gained from the course? "An insight into the different roles within publishing and how they contribute to metadata production." – Anon.
What immediate benefits have you gained from the course? "A far greater understanding of how customers search, and how different retailers and outlets search and present data." – Anon.
"The course was good and had lots of interesting insight into the different journeys that metadata takes." – Anon.
Date & Frequency of this Course
Tuesday 11th February 2020.
This course will run twice in 2020.
Bespoke and In-House Training
BIC is committed to providing high quality, accessible training for the book industry. We are able to provide both bespoke courses and in-house training to suit your requirements. This courses is suitable for in-house training so please do contact us to request further information or to make a booking: info@bic.org.uk
Course Location
The Publishers Association, London.
Course Length
This is a half-day course.
Prices
BIC & EDItEUR Members £180 + VAT
Friends of BIC £222.50 + VAT
Non Members £255 + VAT
NB: Travel and accommodation costs are not included in the ticket price.
Discounted rates apply to BIC and EDItEUR members only.
Not sure if your organisation is a BIC member? Check the BIC Members list here and the EDItEUR Members list here.
Alternative Payment Option: If you would prefer BIC to invoice your organisation directly, please contact us: info@bic.org.uk. Please note that this process will incur a £20.00 administration fee.
On the Day 
Refreshments will be available throughout the afternoon.
WiFi Access
A password will be provided on the day to delegates.
Travel Information
Tube / Rail station:
London Bridge, Borough, Southwark
www.tfl.gov.uk | www.nationalrail.co.uk
Airports:
London City Airport – 8 miles, ca 50 min by car
Heathrow – 30miles, ca 80 min by car
Luton – 35 miles, ca 80 min by car
Stansted – 40 miles, ca 70 min by car
Gatwick – 50 miles, ca 85 min by car
Car parks:
Great Suffolk Street Carpark (approx 7 min walk)
www.unioncarparks.co.uk
London Bridge Carpark (approx 10 min walk)
www.ncp.co.uk
---
Conquer Publishing Discoverability with BIC
BookMachine have teamed up with BIC to make sure that everyone who takes a BIC training course can be discovered quickly on BookMachine Connect. The courses are taught by experts in their field and teach all the core skills that those working in the publishing supply chain need to make a success of their careers. Find out more here:
www.bic.org.uk/143/Conquer-Publishing-Discoverability-with-BIC/ 
Course Cancellations
Please note: as we price our training courses so competitively, the running of them is dependent on there being a set minimum number of delegates registered by the time the booking period ceases. For this reason, please be aware that unfortunately some courses may be cancelled if this requirement is not met. Should this happen, BIC will arrange for full refunds for all training courses booked. We will liaise with registered delegates at least 2 weeks prior to each course date regarding this. BIC apologies for any inconvenience caused.
Refund Policy
Please take a few moments to familiarise yourself with our refund policy:
Should you need to cancel your ticket, refunds may be given as follows:
Up to 6 calendar weeks (i.e. 42 calendar days) before the event: full refund
Less than 6 calendar weeks, but more than 2 calendar weeks (i.e. 14 days) before the event: 50% refund
Less than 2 calendar weeks before the event: no refund.
If you (or a colleague in your place) do not attend the training course you have booked, no refund will be given.
Please note: Tickets are transferable within your organisation.
Details
Date:

11/02/2020

Time:

13:30 - 17:00

Cost:

£180 – £255

Event Categories:

Website:
Organiser
Book Industry Communication
Venue
The Publishers Association

50 Southwark Street




London

,

SE1 1UN

+ Google Map
Are you running an event, seminar or training that is of interest to bookcareers.com?
Upload your own event here